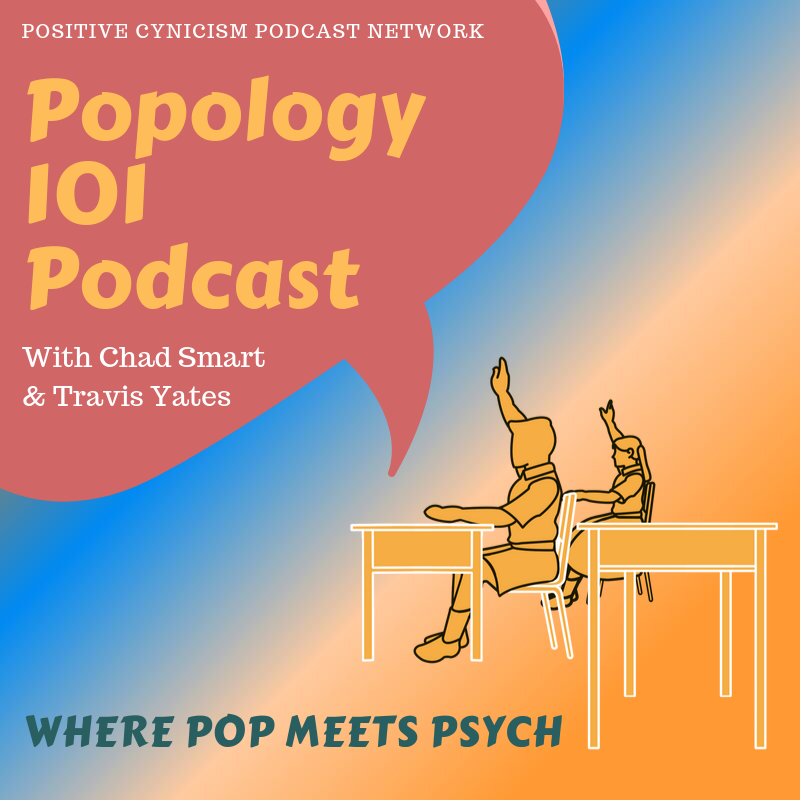 It's October, 2020 which means all podcasts must have a tie in to Halloween. Popology 101 takes a look at the appeal of horror films. Professor @TheTravisYates and @chadsmart are joined by horror film fan, @RobCady1 to discuss what inherent trait attracts us to what scares us. 
In addition, Rob gives recommendations on some lesser known horror films and we pitch some crossover horror film mashups.
If you like the show, please leave a review.  Then check out Travis and Rob's podcast, @StillUpPodcast.